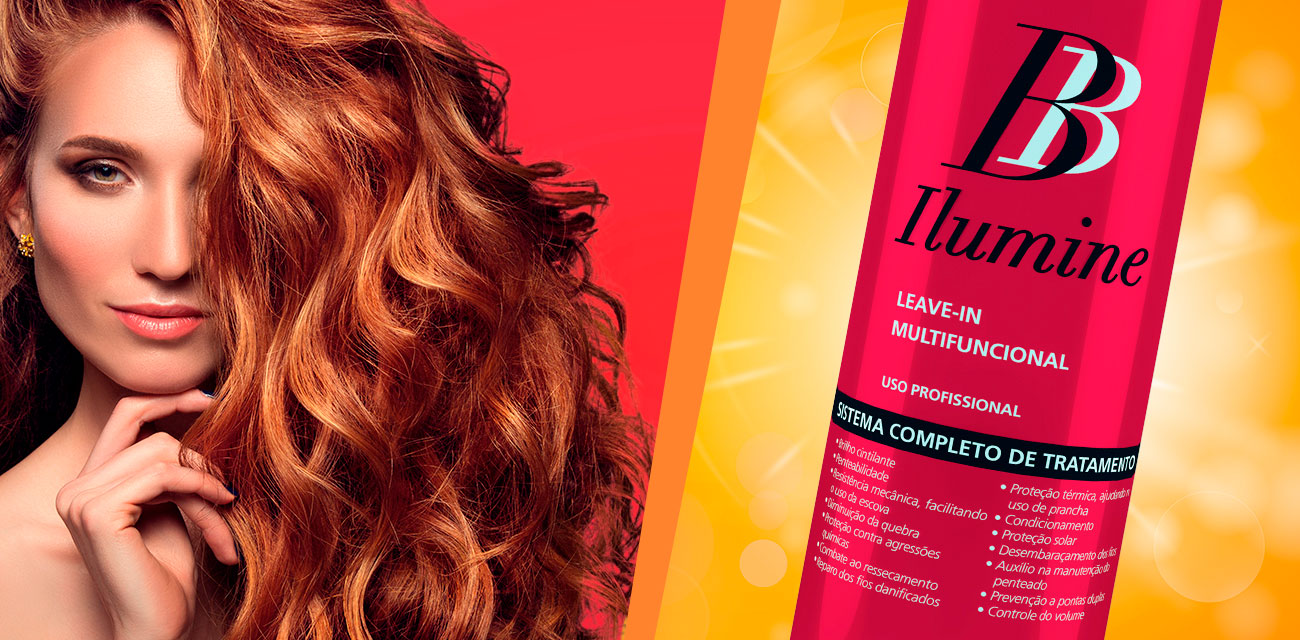 ALL THE ADVANTAGES OF MANY FINISHING PRODUCTS IN ONE!
Total protection and repair in
all levels of the hair shaft
You no longer need to use so many products to achieve the maximum level of protection and treatment for your hair. BB Ilumine in spray provides the results of a whole set of different finishing treatments, such as thermal protector, defrizzer, serum and so many others. At the inner level, it penetrates the cortex, making repairs to the fiber structure. At the middle level, it acts on the cuticle. And on the outer level, it forms a protective film against external aggressions.
Enjoy the 15 benefits that BB Ilumine offers for the treatment and health of your hair.
-Scintillating glow
-Easier to comb hair
-Mechanical resistance, facilitating the use of the brush
-Reducing hair breakage
-Protection against chemical aggression
-Fight against dryness
-Repairing damaged hair
-Frizz control
-Heat Protection, which helps using the flat iron
-Conditioning treatment
-Sun protection
-Detangling of hair
-Help in the maintenance of the hairstyle
-Prevents split ends
-Volume control