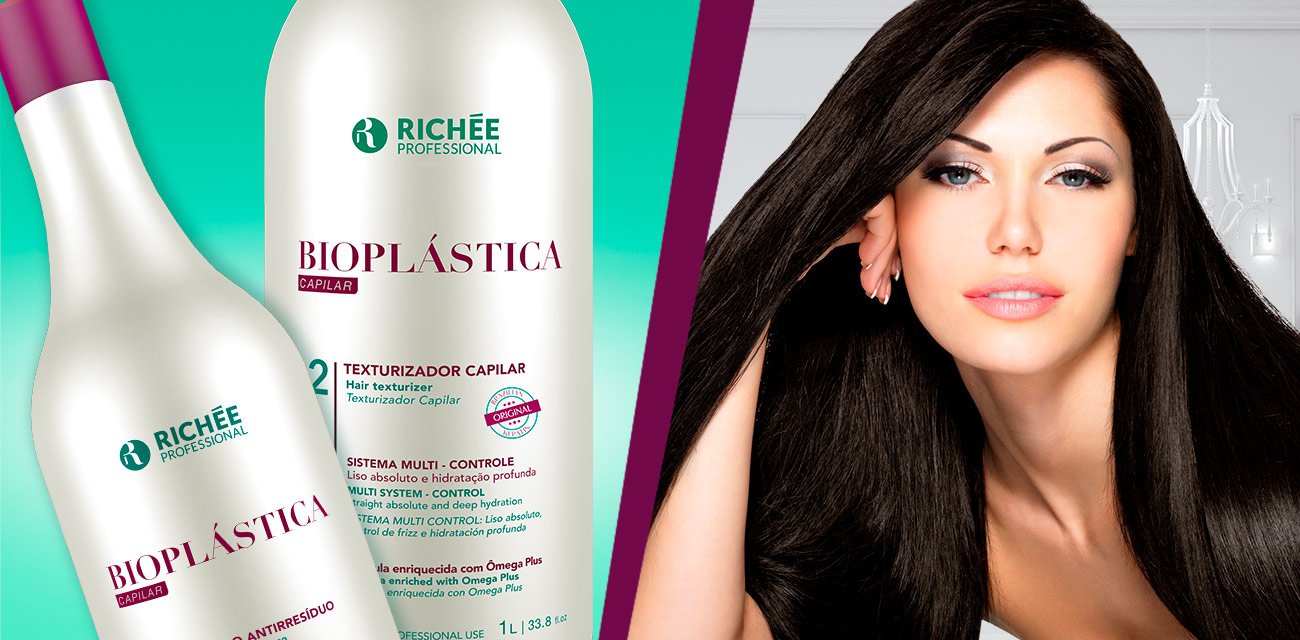 THE STRAIGHT HAIR
YOU DESERVE
Hair alignment without damages
to the hair fiber
Richée Professional Bioplástica Capilar is a system that provides an incredible alignment without harming the hair fiber. Its exclusive Multi Control formula is enriched with a Omega Plus blend of oils and nutritious ingredients which are responsible for repairing and treating the hair during the straightening process.
Apply Deep Cleansing Shampoo to wet hair, gently massaging until foam forming. Rinse and repeat the process if necessary. Remove shampoo completely
from the hair.
Section hair in six parts and apply Hair Texturizer strand by strand. Keep a distance of 1.5 cm / 0.6 inch from
the roots.
Dry the hair completely with a blow dryer on COLD temperature. Flat iron hair in thin strands 10 to 15 times. The use of gloves
is mandatory.