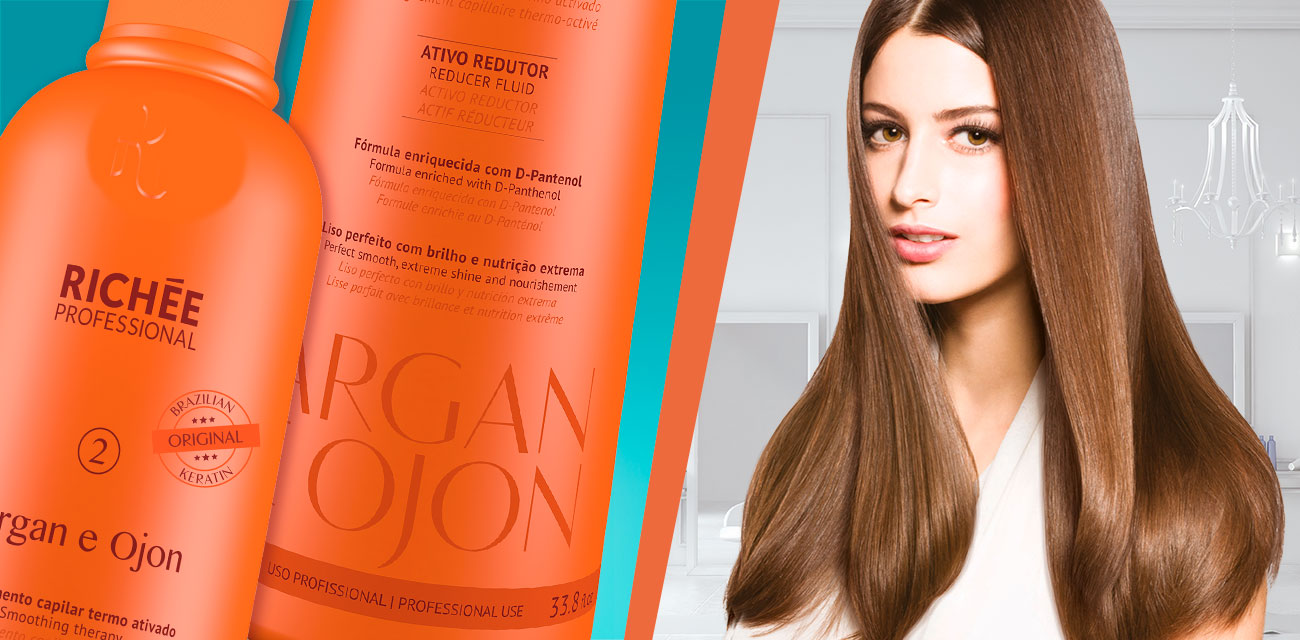 RICH FORMULA
PERFECT STRAIGHT
EXTREME HYDRATION

Hair that needs to be gorgeous every day.
Developed by beauty experts, Richée Professional ARGAN AND OJON line is a powerful hair fiber alignment system provided by heat-activated nanocrystallization. Its unique formula with Argan and Ojon oils and D-Panthenol reduces volume and controls frizz. Restores the natural hair beauty, leaving it silky and smooth, with an incredible shine.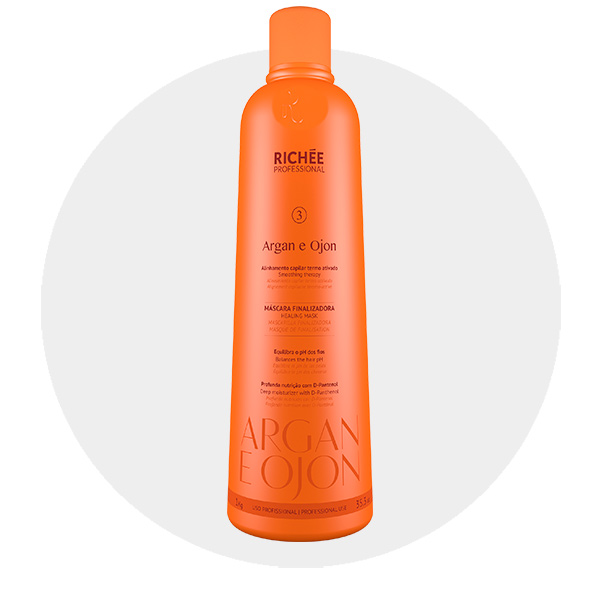 Healing Mask
1 L /35.27 oz
Deep treatment mask for hair after straightening services, damaged or with dry appearance. Treats the hair fiber intensely, replacing important active ingredients for the health and beauty of hair threads. Its continuous use provides maintenance of straight hair, strengthening of the hair fiber and unique shine.
Apply Deep Cleansing Shampoo to wet hair. Gently massage the hair, rubbing it in the opposite direction from length to the ends. Rinse and repeat the process until removing all the residues from the hair.
Blow dry the hair. Section hair in six parts. Apply Argan & Ojon Reducer Fluid keeping the distance of 1 cm / 0.4 inch from the scalp. With a thin comb spread the product evenly to the ends. Mandatory use of gloves from this point.
Towel dry the hair, removing the excess of the Argan & Ojon Reducer Fluid. Blow dry hair completely with the blow dryer in COLD temperature.
Section hair in thin layers. Flat iron every section of the hair 10 to 15 times, from roots to the ends. Rinse well to remove the excess of the product.
Apply a generous amount of Healing Mask to wet hair, layer by layer, from the root to the ends. Gently massage the hair and let the product act for 10 minutes. Rinse well.
Style as you wish, with a flat iron or blow dryer.