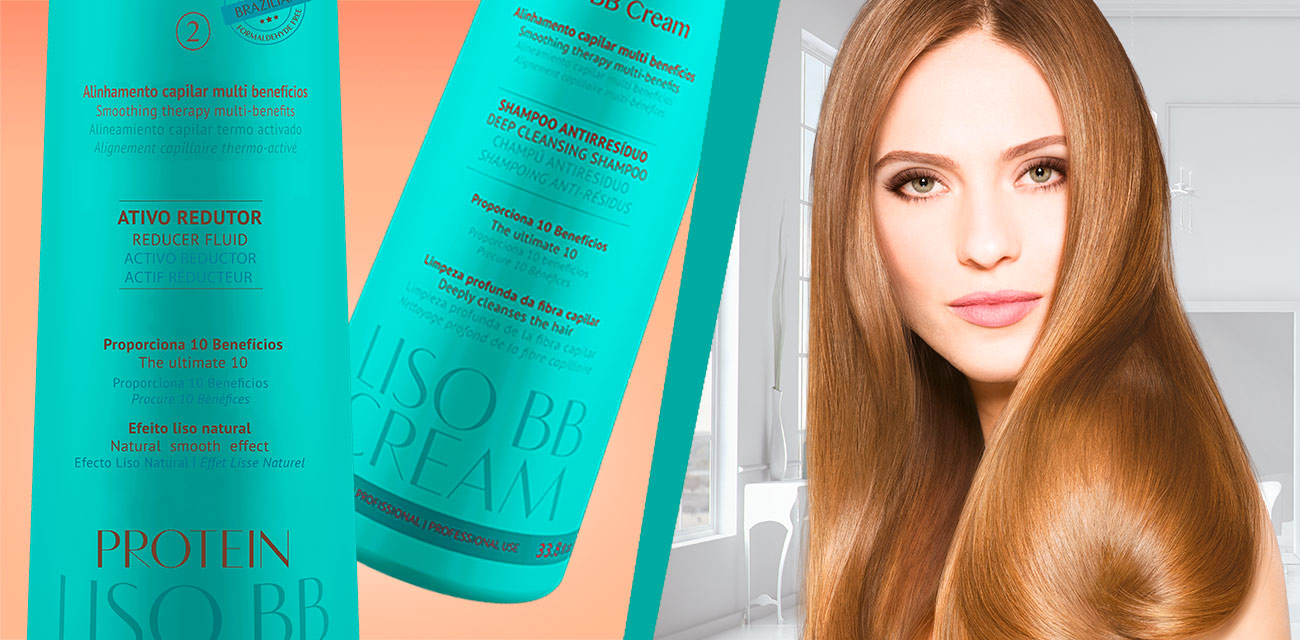 NATURAL STRAIGHT AND
COMPLETE TREATMENT
10 additional benefits for hair care
1. Reduces Volume   2. Repairs   3. Controls Frizz  4. Protects From Heat
5. Nourishes   6. Strengthens   7. Activates Shine
8. Makes Brushing Easier   9. Hydrates   10. Restores Smoothness
Richée Professional BB Cream line was elaborated to promote a straightening effect with natural movement and easy to style hair, besides 10 advantages for hair treatment. Formulated with amino acids, keratin and proteins to promote complete hair treatment.
Apply BB Cream Deep Cleansing Shampoo to damp hair. Gently massage, rubbing on the opposite direction throughout all hair length. Rinse well and repeat the process until hair is clean of all residue.
Shake BB Cream Reducer Fluid before using. Apply on damp hair, strand by strand, with the aid of a brush and a comb, from roots to the ends. Processing time: from 20 to 40 minutes, whereas you should leave more time on coily and tightly curled hair.
After processing time, remove excess of the product washing the hair in the sink. If the hair is blond (highlighted or bleached), remove 100% of the product.
Brush and pre-align the hair. Section hair in small strands. Flat iron each strand from 8 to 15 times.
Wash the hair and apply Ultimate 10 Mask, massaging every strand from the root to the ends. Let the product act for 5 minutes. Rinse thoroughly.
Style as you wish, with a flat iron or blow dryer.