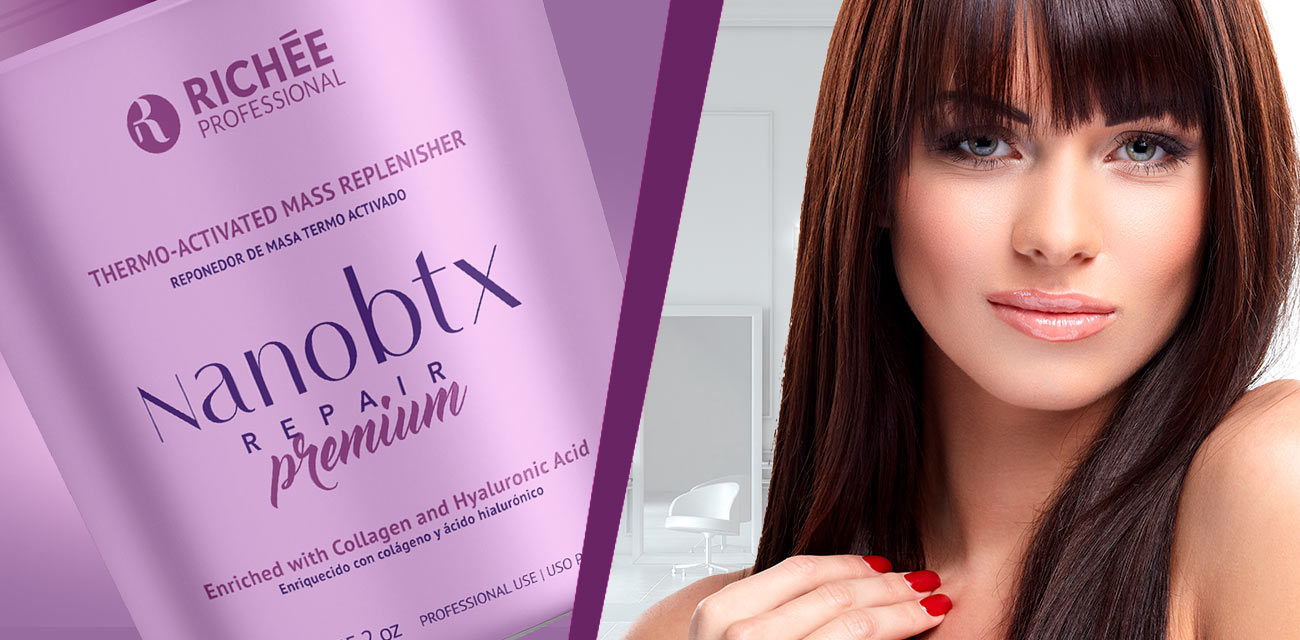 DEEP REPAIR AT
CELLULAR LEVEL
Restoration and volume reduction of
damaged and chemically treated hair
NANOBTX REPAIR is an innovative process that restores the lost mass and keratin from brittle hair. Its concentrated formula works effectively in the hair structure providing gradual restoration and reconstruction, promoting the strengthening of hair threads, intense luster and volume reduction. Premium formula: Thermo-activated Mass Replenisher with Hydrolyzed Collagen Protein.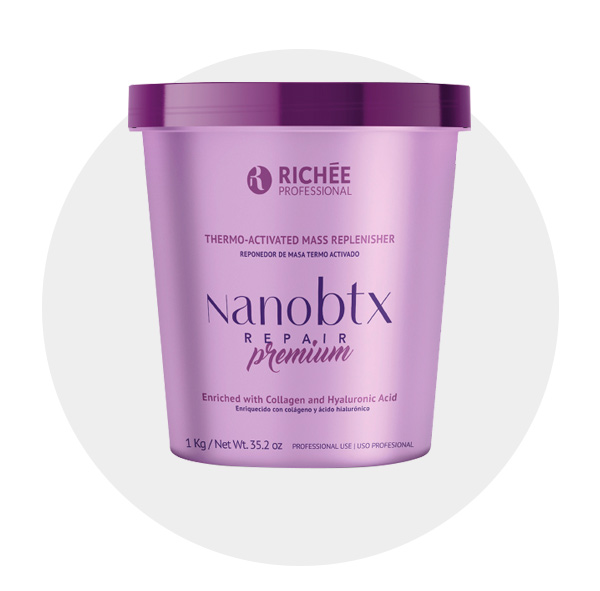 Thermo-activated Mass Replenisher 1 Kg / 35.2 oz
Formula with the addition of Hydrolyzed Collagen Protein. Provides volume reduction, reaching a 100% smoothing result. Better performance to protect the hair and better efficiency in hair restoration, granting more shine and health to the hair. Rebuilds fragile areas of hair while giving back deep hydration.